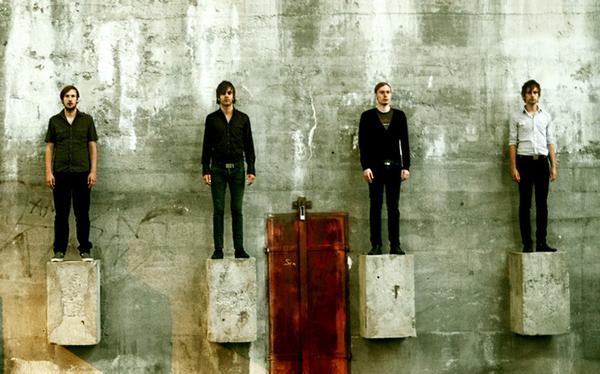 Torpedo is the sparkling alliance of four confused kids all living in the Swedish capital, Stockholm. The members, also found in acts like Tiger Lou, the Je Ne Sais Qoui, Starmarket, the Crystal Committee etc, got together during the rainy summer of 2004 and gave birth to this unstoppable spectacle.
Before there even was a band the two guitarists, Pontus and Andreas, went and recorded three songs in early July 2004 at their friend, Love Martinsens, studio. The result turned out even better than expected and they knew they had to move up to the next level. But there was still a few important pieces missing in the puzzle, a bass player and a drummer. Erik Welén, old friend and band mate with Pontus in Tiger Lou, was the given man for the job as bass player. Finding the funky drummer was going to be a bigger task, but after a few weeks with the searchlights Jimmy Ottosson from the excellent "the Je Ne Sais Qoui" came from nowhere and filled the hole with his greatness. The puzzle was now complete and the game could begin at last.
The band went back into the studio and completed the recording of their debut EP "Anticlockwise". Strange Fruit Recordings was the lucky label to release their EP They went on a short tour together with Tiger Lou. As we, at Riptide Recordings, were a couple of days on tour with them we quickly became friends with Torpedo and as they rocked so hard we decided to release the songs from their EP on the other side of the Las Puertas 12".
Torpedo creates modern pop music with furious energy and overwhelming melodies. Frantic guitars, throbbing bass lines, static drumming and heartfelt vocals are the main ingredients of their shimmering sound. It's just a matter of seconds before Torpedo controls the airways. This was just the first chapter of long and beautiful fairytale, next chapter is writing itself as we speak.
Torpedo is:
Andreas – Guitar, Vocals
Ponuts – Guitar, Vocals
Erik – Bass
Jimmy – Drums
Discography
---